Gavarnie-Gèdre
Gavarnie-Gèdre
Altitude : Min 1850 m - Max 2400 m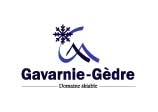 Gavarnie-Gèdre, Grand Cirque Country
Listed as a World Heritage site by UNESCO, the splendid and unique landscape of Gavarnie and Gèdre offers views unlike any other in the world.

There are more than 200 endemic species of plants, distinctive wildlife, and a particularly rich diversity of insects. Discover the local flora on a walk through this wild paradise. Pyrenean violets, blue sea holly, edelweiss, saxifrage, Pyrenean lily and butterwort adorn the paths leading to the cirque.

Walkers may also come across birds of prey that are rare in France, such as the golden eagle, the griffon vulture, the Egyptian vulture and the bearded vulture.
Access
Airport/airfield


Tarbes 60 km



Railway station


Lourdes 50 km



Parking for cars and mobile homes.

By car: from Gavarnie.

Station: Lourdes (55 mins).

Bus from Tarbes to Gavarnie Village.
SNOW
LOWER AREA
Snow quality
Last snow falls
UPPER AREA
Snow quality
24h/
36h/
72h/
SLOPES
SKI SLOPES
Number of runs open
0 / 28
0 / 7
0 / 9
0 / 7
0 / 5
Number of open ski lifts
0 / 7
Weather
LOWER AREA
Morning
Afternoon
Winds
UPPER AREA
Morning
Afternoon
Winds
Avalanche risk
/ 5
ACCESS
Access situation
Comments
Snow report updated… 04.05.2021 at 17 h 44
Randonnees-ete-Gavarnie-Gedre 2019