Le Somport-Candanchu
Le Somport-Candanchu
Altitude : Min 1600 m - Max 1700 m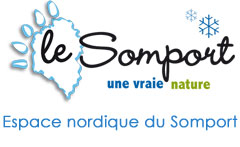 At Somport-Candanchu everything breathes calm and serenity.
Lovers of long hikes will be in heaven. Everyone can set off at their own pace along the trails through the Pyrenees National Park. Discover the vastness of the forests or contemplate the blue tones in the distance. Le Somport-Candanchu, a place to explore from top to bottom.
Access
Railway station


Oloron Sainte-Marie 50 km



Oloron-Sainte-Marie: shuttle bus 4 times a day.
SNOW
LOWER AREA
Snow quality
Last snow falls
UPPER AREA
Snow quality
24h/
36h/
72h/
SLOPES
SKI SLOPES
Number of runs open
0 / 34 km
0 / 3
0 / 1
0 / 1
0 / 1
Snowshoe/walking routes open :
Number of open ski lifts
Weather
LOWER AREA
Morning
Afternoon
Winds
UPPER AREA
Morning
Afternoon
Winds
Avalanche risk
/ 5
ACCESS
Access situation
Comments
Fermeture de l'espace nordique du somport a compter du lundi 21 mars 2022. en vous remerciant pour cette saison passee, rendez-vous cet ete pour l'ouverture de notre nouveau batiment. cierre de la estacion de esqui nordico del somport a partir del lunes, 21 de marzo de 2022. agradeciendo a todos nuestros clientes por esta pasada temporada, os esperamos este verano con la apertura de las nuevas instalaciones.
Snow report updated… 20.03.2022 at 14 h 39
Le Somport plan pistes